Route of Megalithic Culture
The European Route of Megalithic Culture serves as a platform for museums, Geoparks, scientists, and experts in tourism from Denmark, England, Germany, The Netherlands, Portugal, Spain and Sweden to underline the outstanding importance of the megalithic culture for European history, to rediscover and promote the tourism value of its monuments and, in this way, improve their protection as part of the common cultural heritage.
The goal of the Association Megalithic Routes is to link together a selection of the oldest monuments of Europe by cultural routes which not only lead to the megalithic monuments but also highlight the manifold features of the surrounding landscape. Throughout Europe there is a close link between the origin of megalithic monuments and the early history of the cultural landscape: both begin at the same time and symbolise the first efforts of human communities to tame nature and shape the natural environment.
The "Megalithic Routes" project is committed to the principles of "low-impact tourism" and refrains from any irreversible measures affecting the natural environment when developing opportunities for tourism. Priority is given to the use of existing roads and nature routeways as well as promoting mobility in harmony with nature and current social and recreational trends such as hiking and cycling. Moreover, museums and educational institutions such as schools, colleges, universities, charities, and public bodies are being encouraged to develop new cross-border collaborations in the field of youth education and European exchange programmes for children and young people on the subject of "Megalithic Roots".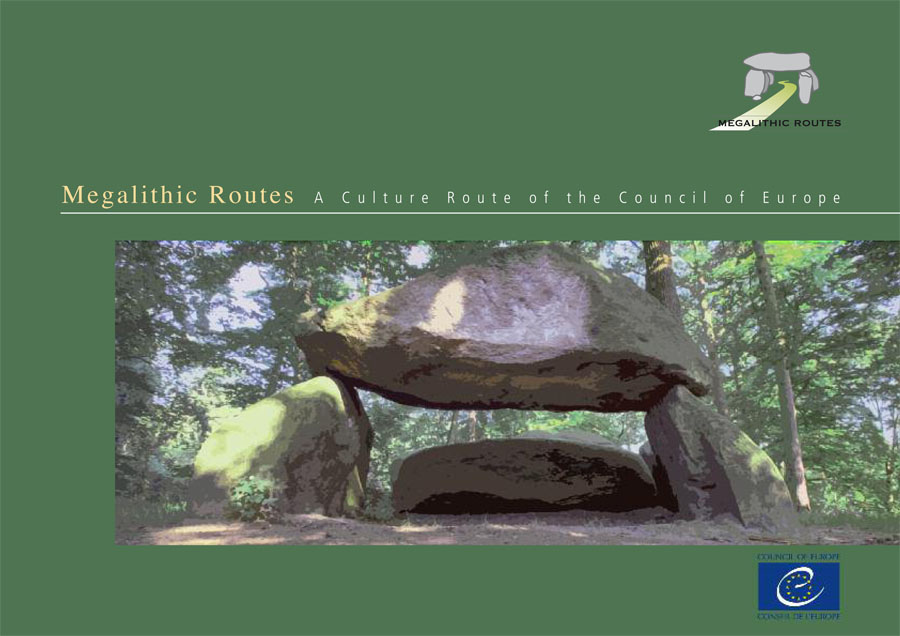 Download:
Megalithic Routes Brochure
PDF, 3MB