Hünenweg nominated as "Germany's most beautiful hiking trail
Hiking trail wins over jury – exciting public vote until 30 June

Hasetal Touristik GmbH announces that the Hünenweg has successfully won the competition for "Germany's most beautiful hiking trail". This is already a first success, which now needs to be built on.
The long-distance hiking trail was recently extended from Osnabrück via Meppen to Groningen in the Netherlands. Starting with the UNESCO Global Geopark TERRA.vita in the Osnabrück region, the Hune Trail runs along varied landscapes through the Hase valley on to the Emsland region. Crossing the border, the trail leads into the Dutch region of Drenthe through the UNESCO Global Geopark De Hondsrug. Many sights and the unique geological history make the Hune Trail special.

Out of 25 applications, the 325 km long Hünenweg is one of 10 long-distance hiking trails nominated by Wandermagazin. The winner will be determined by a public vote, and the voting studio will be open until 30.06.23. Who will ultimately make it to 1st place or the podium of the best 3 is still completely open. The region benefits from the participation of the well-known competition and the local tourism associations hope for a large turnout.
You too can vote (only in German) at
www.wandermagazin.de/wahlstudio – Together for the Region!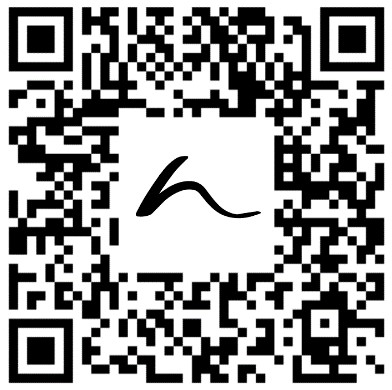 Scan in and vote!
(Apple AirPods will be raffled off among all participants).